Dynamic Website Design and Development Services
Dynamic Web Design is the Key for Success of your Online Business
Dynamic Website is a website containing data that can be mutable or changeable. It uses client-side or server scripting to generate mutable content. Like a static website, it also contains HTML data.
Dynamic Web Development Services
Mobile Friendly & Responsive
Our team of experienced designers will work with you to create a website that looks great on any device, from smartphones to desktop computers.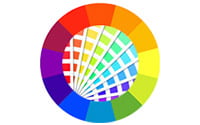 Branding & Colours
We can help you create a memorable and consistent branding experience for your customers across all of your web properties.
Easy to Manage
hether you're adding a new blog post or updating your company's contact information, our backend makes it easy to make changes on your own.
Standardized Testing
After completion of your website design, final testing is essential and for that, CSSKart uses standard software as well as tools to tests its life cycle and durability.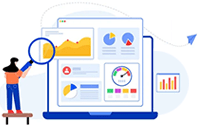 W3C Standards
We have a team of ace professionals who creates websites that are user as well as crawler friendly. We use codes and language that are W3C valid.
Calls to Action
We use proper Calls to Action (CTAs) in your site design to help guide your visitors to the information or action you want them to take
Search Engine Optimized
We use the latest techniques to make sure your website gets the best possible ranking on search engines.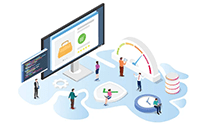 Optimized for Speed
Our team of experts will work with you to create a website that is not only visually appealing but also loads faster.
Website Support
After the launch of website, we provide 1 Month of free technical support.
Why Choose Us
Our team spends time understanding your needs and requirements in depth to ensure that the website is both visually appealing and effective at fulfilling its purpose. It's crucial for success from the very beginning of development because it ensures an efficient user experience!
Once the mock-up are approved, these will be used to create a final website with an attractive and professional look that will help your business grow! We also make sure that the website functions properly and integrates with your existing systems.
We use the latest and most advanced technologies to create stunning, responsive and user-friendly websites. Our team will conduct final testing once the website is finished to ensure that it functions correctly on any device and looks great.
Do You Need A Custom WordPress Website Design for Your Business?
We develop beautiful, engaging & Custom WordPress Websites.